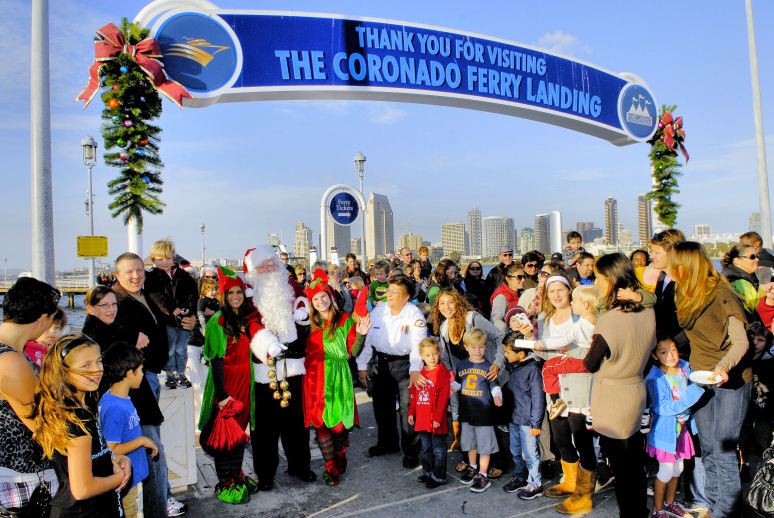 Coronado Christmas
Friday, Dec 4th - 3pm to 9pm
Coronado Island
Festivities kick off at the Ferry Landing with Santa arriving at 3:20 PM, with carolers and snow fun at snow mountain.
At the Hotel del, experience ice skating like no other- you can ice skate on the beach! Find your way to Orange Ave and select a good spot to take in the Coronado Christmas Parade at 6pm. Orange Ave shuts down to traffic and becomes a Christmas wonderland. Before or after the parade, shop in the stores along Orange Ave- they'll have treats and festivities to make holiday shopping a memorible and relaxing time.

At 7:00 PM, be sure to be at Rotary Plaza (next to the Vsiitor Center at 1100 Orange Ave) when the Christmas Tree will be lit for the holiday season. The Community Band will be on hand to set the festive mood.